Welcome to the tea party hosted by
Cielo at The House In The Roses
. Visit her to see all the participants.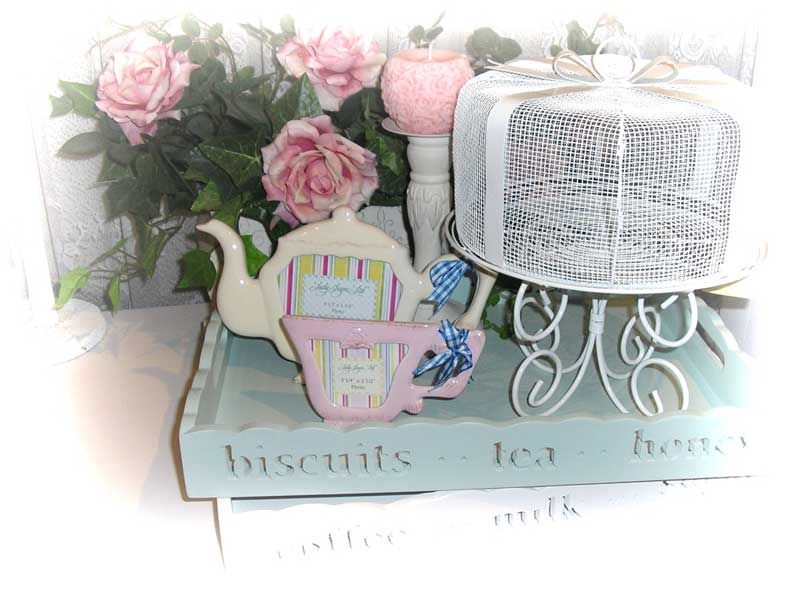 I've set the table for you and we can chat for awhile. Put your feet up and relax by my bay window.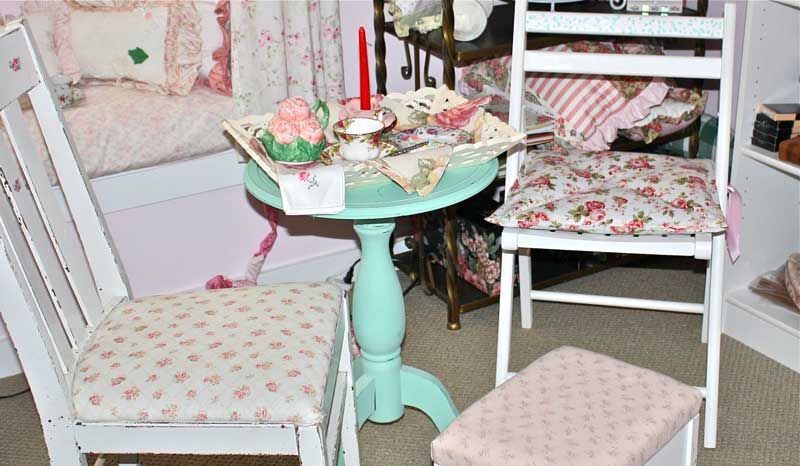 As dusk settles in we can light a candle to set our intimate mood. Cake with strawberries is awaiting on the shelf in the background.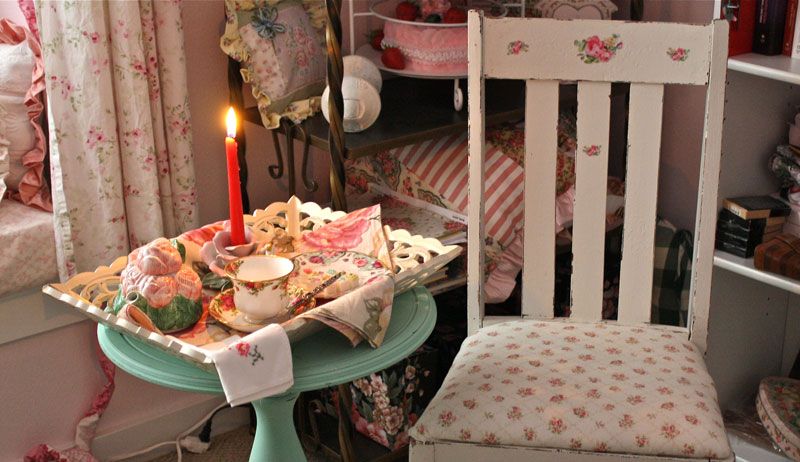 Only beautiful roses china for my best friends.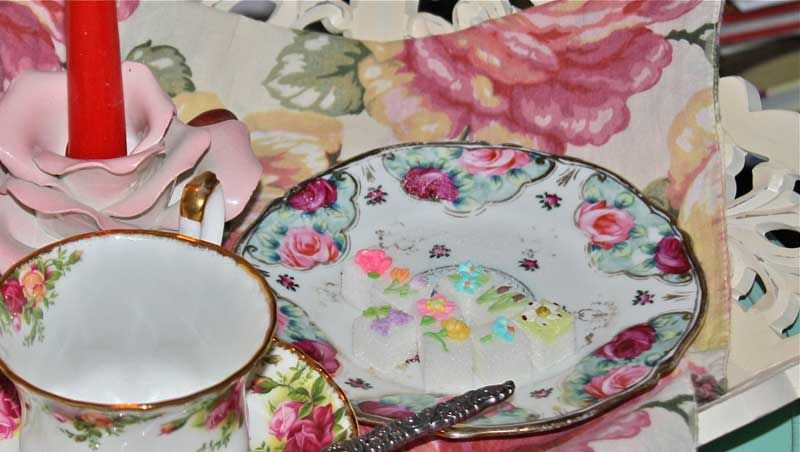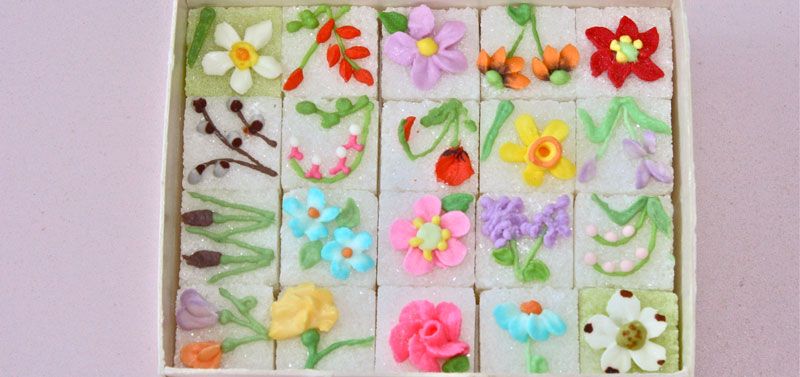 Next time we'll have to have our tea in the garden.